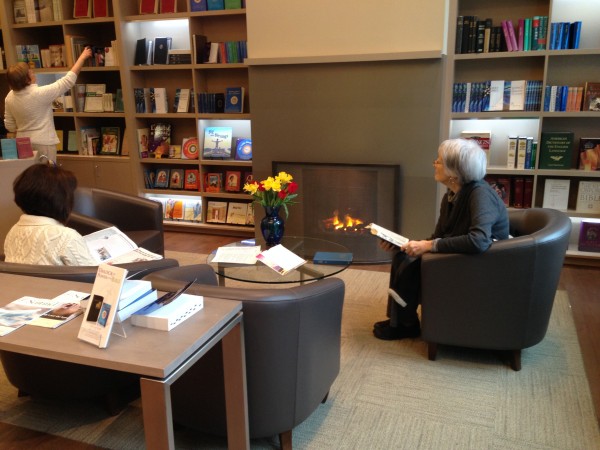 Our jointly-maintained Reading Room provides a loving and uplifting haven for those wanting to learn more about Christian Science and the Bible.  We serve people who live and work in downtown Seattle and throughout Western Washington. We are also at an international crossroads, attracting people from all over the world who are looking for spiritual solutions to life's problems.
In the Reading Room you will find a wide variety of literature on the Bible and Christian Science, published or sold by The Christian Science Publishing Society.  We feature the Christian Science textbook, Science and Health with Key to the Scriptures, written by the discoverer and founder of Christian Science, Mary Baker Eddy, as well as her other writings.  Two computers are available to aid your study.  You can view websites of The Mother Church and The Christian Science Monitor and listen to the weekly Bible Lesson, hymns, and testimonies of healings. For the younger student, we provide a section for children's books.
Many books and periodicals are available to read on the premises. We accept Visa, MasterCard, American Express, and Discover cards. We are happy to ship books and other merchandise anywhere in the country. To order, call (206) 623-4034.